New Dimension of Insurance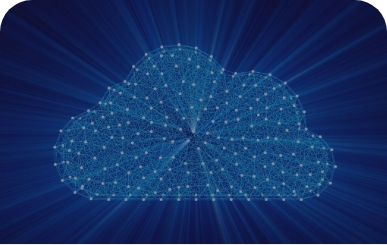 New players appearing in the insurance market are radically changing the ways of operating and serving customers. They practically operate in the cloud from the very beginning, use various digital channels, and reach customers exclusively online. In this case, they consciously resign from a vast network of intermediaries, agents, and offices.
Having immediate access to all relevant data, they can instantly offer highly personalized insurance offers. All this is possible thanks to the understanding of contemporary trends, often imposed by younger generations of customers. This new generation of customers prefers to use digital channels to interact with insurance companies. In the USA, it is predicted that the use of bots in communication will increase to 58% by the end of 2025. The development of fully self-service technology in the field of providing advice or offers is also expected.
An interesting example of this approach is Lemonade – https://www.lemonade.com/fr/en
Lemonade operates in the property insurance market. Home insurance at Lemonade focuses on interaction through the website and mobile application. Contact with Lemonade begins with online registration without speaking to an agent. Subsequent interactions take place exclusively via the mobile application.
The use of digital communication channels and the latest technologies such as: real-time data exchange, real-time predictive analytics, and artificial intelligence (AI) as well as precise machine learning (ML) algorithms will accelerate the development of the aforementioned self-service technologies.
Traditional Approach
However, traditional insurance companies have a serious problem keeping up with the leaders of modern business and technological changes. Many still base their applications on traditional technologies, where batch processing (ETL) primarily dominates. Traditional methods and routine manual processes in customer service and claims handling still dominate. Many such traditional insurance companies were established or expanded through the acquisition of smaller firms. As a result, insurance companies may still be operating on outdated or unsupported systems and databases. Another consequence of acquisitions can be a large dispersion of systems and databases.
Real-time Data
In the "Insurance trends 2019" report:
(https://www.pwc.ch/en/publications/2019/PwC_2019_CEO_InsuranceReport_Final.pdf)
prepared by PwC, we can read that over 90% of insurance CEOs emphasize the importance of data in understanding customer preferences (97%). However, only 10% of those who believe that data on customer preferences and needs are critical or important, claim to have comprehensive data on their customers.
Fraud Detection
Access to unified real-time data is also important due to the foundational function of insurance companies that involves the use of data in risk forecasting. It is no surprise then that prescriptive analytics, based on machine learning, is and will increasingly become extremely important for insurers.
Over 80% of surveyed insurance industry CEOs in the PwC survey say that artificial intelligence (AI) is either already part of their business model, or will be within the next three years.
Cloud Migration and Business Transformation
Migration to the cloud is an important step towards data unification and guaranteeing large computing power. Transitioning to the cloud, using real-time data distribution, can help insurers develop more advanced fraud detection techniques.
To succeed in this highly competitive and innovative environment, insurance companies need to start implementing more advanced and future-oriented technologies to unify their data, provide real-time access to it, and provide comprehensive service to their customers.
Personalized Offer
Using integration, unification, and real-time data distribution technology from various digital channels makes the insurance experience more customer-friendly. From customer surveys, it is clear, for example, that potential customers are 20% more likely to purchase life insurance if the data collection process and analysis of insurance conditions are close to real-time. Insurers can also improve the quality of customer service in this way and at the same time can identify opportunities for additional sales.
Insurers now have access to a much larger amount of information, including data from physical activity monitoring, GPS devices, and other Internet of Things (IoT) devices. By collecting this data and combining it with predictive analytics and machine learning, we can generate personalized price offers for individual customers.
Increase in Operational Efficiency
Claims settlement is a significant part of any insurance operation. Insurance companies must first check whether each claim is valid and covered by the terms of a specific policy, and then determine the amount of compensation. For a high-quality insurer-client relationship, it is very important to quickly process claims.
In the case of smaller claims, artificial intelligence can use incident and customer data to quickly assess the amount of compensation. For more complicated cases, which may require the involvement of various specialists at several stages of claim review, real-time automation can ensure that customers will be able to receive updates on the status of their cases on a dedicated website or in a customer service portal.
The application of modern data exchange technology will enable analyzing claims and collecting customer information in real time. The use of real-time data replication and artificial intelligence will provide automation in claims handling and support in real-time customer reporting.
Risk Minimization and Fraud Prevention
Typical types of fraud include inflating the actual amount of compensation, distorting facts in an insurance claim, reporting claims for injuries or damage that never occurred. Predictive analytics combined with artificial intelligence and machine learning can help insurers in detecting fraud.
From an investment risk perspective, insurance companies must actively manage their investment portfolios and constantly monitor their risk. The use of advanced analytics, artificial intelligence, and access to all significant, often scattered and un-integrated data in real time will impact the precision of real-time risk management forecasts. On the other hand, continuous monitoring of investment data can signal potentially concerning trends and anomalies.
Goldenore's offer for insurance companies
Goldenore, with its range of solutions for data integration, replication and real-time distribution, can provide insurance companies with a solid foundation that will allow:
to accelerate digital transformation,
to redefine the insurance experience,
and to manage risk.
Thanks to Goldenore, you will be ready to develop your insurance business regardless of what technology changes will occur in the future. This is possible because we focus on the most important element of the architecture, which is data.